The more you know about Instagram, and its features, the better your business and marketing will grow and attract more audiences.
Instagram is the most engaging app among the others, even more than Facebook itself.
So for every part of it, you have to make a plan and use the most of it.
One of the high viewed features on Instagram is its stories. As we mentioned before, Instagram stories have more than 500 million viewers daily. It is the best platform for sharing interesting content, advertisement, using it as your showcase for your products, and more.
But sometimes, being this active on Instagram might be impossible. Being active on this platform is not that easy for those who are busy planning for their business and running one.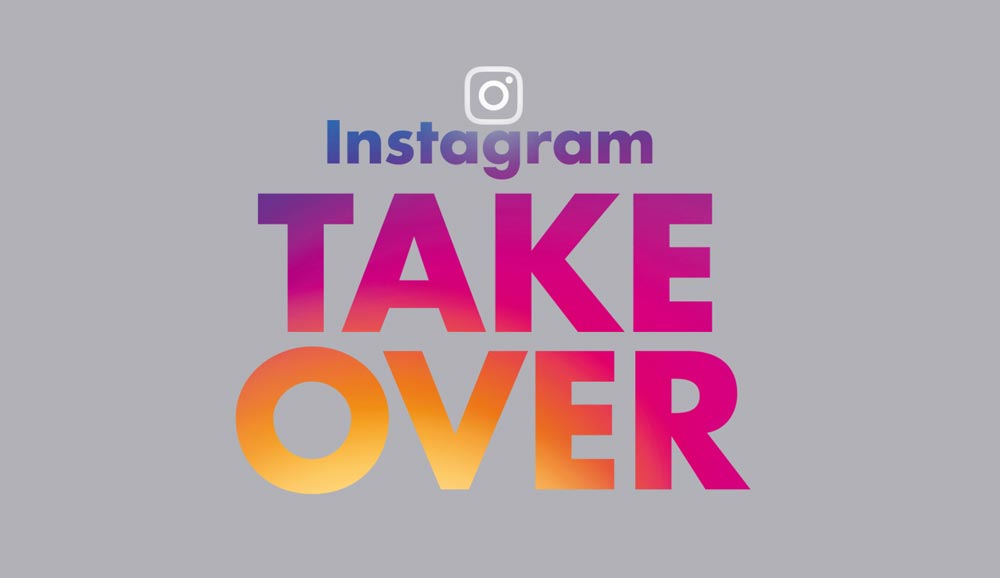 So what can they do and not miss this great opportunity?
The answer is an Instagram takeover. If you don't know what Instagram takeover is, stay with us till the end of the article to get more information?
What is an Instagram takeover?
In this process, you ask someone to take over your Instagram account and share posts and stories. It is different from an Instagram manager. The takeover can be for a day or during a special event like announcing your new product or Black Friday, and other events.
You can arrange for someone to make and share content and help to expand your account during these events.
What is an Instagram story takeover?
Instagram story takeover needs more attention! Why? Because the story length is only for 24 hours, it disappears after that time.
So the time matters in this kind of takeover, and it should be taken seriously.
Your stories won't appear in the feed, and followers need to tap on the story to see them. This is trickier than the other parts of Instagram.
Let us illustrate it with an example. Consider your business might be partnered with an influencer. You have a beauty brand, and you have produced a new product.
So you ask a beauty influencer to take over your stories and use that product and say their opinion.
They can even do a Q&A to answer the followers' questions. Now the question is, what parameters do you need to know for doing a takeover?
How to Do an Instagram Story Takeover?
In the next part, we will share some tips for knowing how to take a takeover and succeed during your events or other special days.
Find a partner whose stories and, in general, voices are alike with yours.
The Instagram takeover is for expanding your audiences, so it is better to be with partners whose field of work is related or somehow related to yours.
For finding an ideal partner, you can check their bio and stories and posts to understand their concept, and if it suits your account, you can ask them to be your partner.
This is a deal with you 2, and for a short time, if it becomes a good experience, you can do it more and more.
Clarify your responsibilities.
The takeover is something new, and it can bring a new atmosphere to your account. It can be different from your previous stories, making this process beautiful. You need to give your partner freedom for making stories, but if you want something in order, you can clarify them before.
If you need anything to be mentioned or something you want to be done, ask your partner if they can do that.
For example, you have chosen a theme and asked your partner to dress in the same theme. This is just an example, and you can do it as you wish.
The way you share the content is important.
It is not recommended for you to give your account password to others. Instead, you can use a tool or ask them to record themselves and send the prerecorded story to you.
Schedule and organize a plan, and then ask your partner.
It is better to go with your program since the content will be shared on your story.
If you want to make strategies with your partner, you might lose time. But if you really need that person to be your partner, you can do it.
We recommend you have a plan for yourself and then invite your partner. You can also make some changes to the plan and make it better and suitable for both of you.
Engage your followers to see your stories during the takeover.
It is so critical to notify your followers to see the stories. You can share a post and say: after a couple of hours, we have a special guest on our stories; don't miss it!
Make sure you share the content at the best time when most of your followers are active.
It can be a fun experience, and both of you will boost your audiences and followers.
In the End
Instagram is a fun place to share content and make new friends and audiences. You can use all its features to grow your content and boost your followers.
Instagram story takeover and, in general, the Instagram takeover is one of these fun features. We have added some structures that you can use and enjoy this cooperation.