More than 1 billion monthly engaged users and around 500 million accounts using Instagram's Stories feature have made Instagram and its story section one of the most crucial section on this platform.
Most of these stories are created by brands and creators that want to expand their business and attract more followers.
All the professional accounts have to pay more attention to the Instagram story section because it has so many viewers every day.
This can be a remarkable opportunity to share your most important information, such as links, or introduce a new product or service.
This is why we select this topic to discuss. If you want to be more professional on this app, you need to know all the features and tools you have to create and share the best content.
One of these most used features in the story is the "Swipe Up" tool.
We know that you will need this tool on your stories, so in this paper, we will go through what is Swipe Up on Instagram stories and how you can do a swipe-up link in this section.
What is a swipe up on the Instagram story section?
Before explaining anything, you have to run a business account on Instagram to access this feature!
Since Instagram add updates in a blink, you all might get lost track of them, but don't be worried. We are here to tell you the most effective and game-changing ones!
When you use this feature to add a link to your story, viewers can easily tap on that and visit the mentioned page. IG users can tap on the arrow at the bottom of the screen or swipe up on the Story and access the link in the app.
In the following part, we will discuss how you can effectively swipe up on the Instagram story section.
How can you do a swipe-up on your Instagram story?
Drive more traffic or sales to your website or blog using the Instagram swipe up. Do you want to learn how to do a swipe-up? It is so simple to use, and it comes in handy when you want to mention another page.
To do a swipe up on your Instagram story, take these steps:
Head to the main Instagram feed and swipe right, or tap on your profile photo to access the story section.
After creating your story, tap on the "link icon" that looks like a chain and enter your URL.
Use a "Call to action" Gif or sticker to catch your follower's attention to the swipe up.
The swipe-up icon on the story section that is only for business accounts is different from the link icon in the smiley face icon, which is for all Instagram users.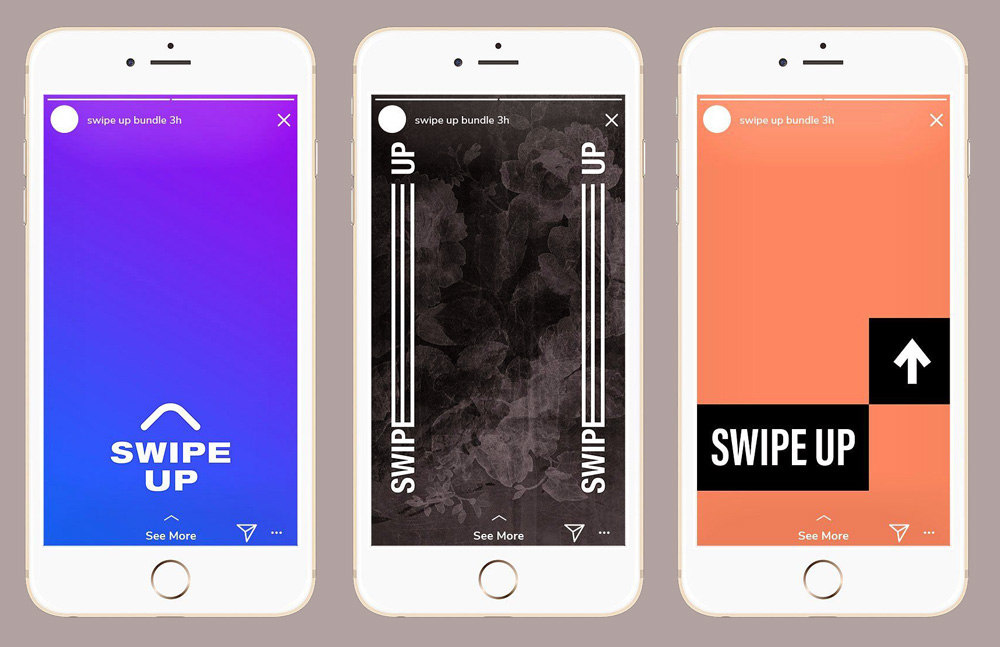 So all the users can share links, but business and brand owners can make swipe-ups and enjoy driving views or customers to their web pages.
But a question might pop into your mind! Is there another way to add a link on Instagram and call your audience to the mentioned page?
Actually, the link icon is not the only solution; you have another way which we elaborate on in the following topic.
How to drive traffic to your web pages using other ways on Instagram?
You have another option if you don't want to use a swipe-up icon on your story! You can add a link to the bio section on your Instagram profile and tell your audience to use that link and visit the desired Website.
To add a link to the bio section on Instagram:
Copy the link you want to add to your bio.
Tap on your profile photo and head to your profile.
Tap on "Edit Profile" and find the "Website" option there.
Paste the link in this section and tap on the checkmark at the top of your screen.
Now you have added a link to this section. You can share a story and tell your followers to visit your bio and tap on that link.
If you want to know how you can use this option to enhance your business, come to the next part.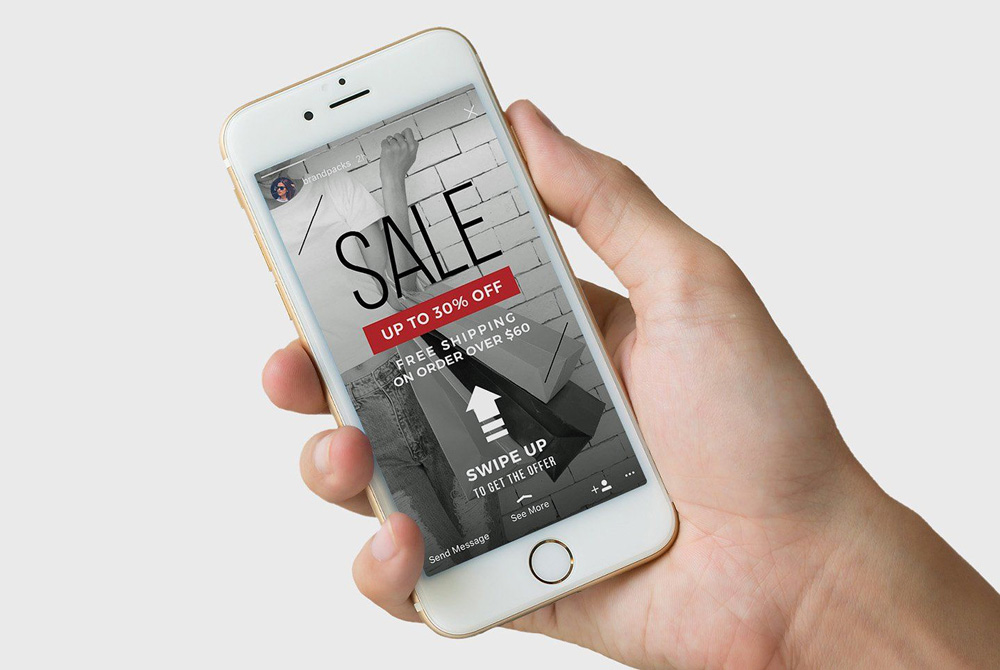 How does Instagram swipe up on the story section to enhance your business?
Here we have added some ideas you can use while sharing a swipe up and effectively use this section for your business aims.
Share your products and services from your blog.
Share your blog's most recent posts.
Promote your YouTube videos.
To come to the point
Swipe-up features help you to use your stories in a more advanced way. You can drive more customers to your web pages or YouTube pages.
This can benefit your other pages, and you can bring your loyal followers to the other platforms you are using and develop your business and marketing.