Since stories will be more considerable shortly, we have decided to bring the 13 best topics and ideas that you can share with your followers. So let's see what are these Instagram story ideas and how we can use them.
13 topics & ideas that you can share on the story
These tips will help to develop your business and expand your brand. It is also helpful for everyone who knows the value of stories.
Ask questions.
Use the Questions feature, and ask your followers anything you think they would answer with joy. For example, ask their opinion about a special event or about a particular product that has been launched recently.
Ask creative questions about what they want to see in your account; this will help you know about their desires and makes your followers feel more trusted in the content you share.
Answer questions.
Use the same feature and let the audience ask you their questions. This will increase your interaction with them.
Try making videos while answering, and it will present a more natural conversation between you and your followers. The more you have interaction, the better will be your engagement rate, so DO it right now.
Polls and quizzes.
Here is an idea, If you are about to introduce a product or release a new product of your brand:
Make quizzes about it and let your followers guess what is going to happen.
Use the Instagram poll feature for the same purposes, or things like this.
People will be joyful when they answer correctly, and it provokes their curiosity. Polls on Instagram story are like a booster for raising your engagement rate.
Share quotes.
Quotes are short, and they will be great for sharing stories. Most importantly, they have various types:
Motivational
Inspiring
Humorous
Note: the best part is, they shouldn't be related to your business. Choose anything that feels right. But remember, give credit to the creator if it is known.
Promote a product.
This tip is so important that everyone, who has a business or creator account, is aware of it. Instagram story is a free and direct way of promoting your products.
Talk about an upcoming release.
If you are waiting for your favorite series or movies to be released or a trailer, you can talk about it with your followers.
You will indeed find thousands of them, same as you, waiting and wanting to talk with a fan! It is not just movies; you can talk about games, books, albums, etc.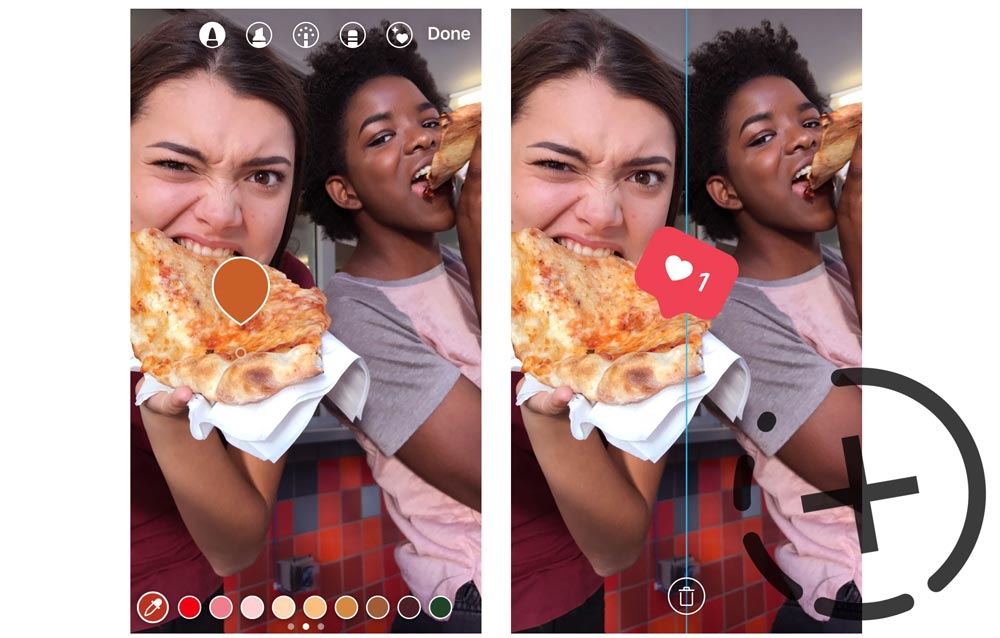 Use countdowns.
Use countdowns for a launch, a good sale, a special event, or days like Black Friday. You can remind your followers and notify them just when they begin.
Celebrate your achievements.
It doesn't matter whether your achievements are big or small; share your happiness with your audiences and expand this wondrous feeling.
Share customer satisfaction.
If you receive messages and compliments about your products or the products that you have promoted, you can share them with the users. Hearing others' experiences of your products is a friendly and trustable way of advertising.
Share your customers' stories.
It is also related to the last tip. When your customers use your products and share them on their stories, you can add them to yours and thank them.
Give a bonus to your story viewers.
Use the advantage of the 24-hour limitation of stories, and offer your story viewers a gift code or share a secret about upcoming products. This action also helps you to increase your engagement rate in the story.
Re-post your old posts.
Share the content that you have created before going viral or having this many followers. Please share them with your new audiences so that they can have a background of you and your job or your brand.
Add your photos from five or four years ago to the story with the "TBT" caption!
Show off your skills.
If you can cook, play an instrument, paint, or have other skills, share them with your followers and give some tips about them. Seeing you doing your daily activities, besides your business, will be interesting for your audiences.
To sum up
These were some ideas about sharing fascinating and engaging stories. Don't forget to design the stories and add festival stickers or hashtags. Remember that you can highlight the best ones and keep them.
What do you think about these ideas?
Do you have any other ideas that you can add to this category?